Haefele has been in business since 1983 as a local cable service provider in the NY Southern Tier
2018 marked our 35th year in business. The average length of time of service for our employees is 12 years of service. Many employees have been with the company for over 20 years! Lee Haefele started the company as a small, local cable service provider. We love providing internet in Tioga County and the surrounding areas and will continue to serve our community proudly while staying current with changes in technology.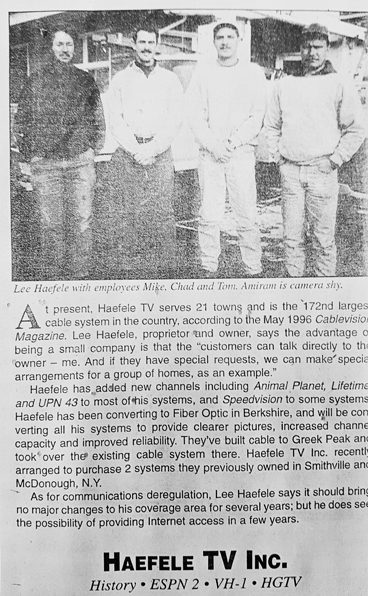 Our Leadership Team & Staff
Lee Haefele
President
Lee started Haefele to serve local people as their cable service provider in 1982 with his technical background in television repair. He has since grown the company to be a cable service provider in 22 municipalities in New York's Southern Tier. Lee is a member of the Rotary Club of Ithaca Sunrise, and has donated generously to various causes including the renovation of Nichols Park Pond, and !nspire S-VE Community and Fitness Center. Lee is a long-term member of the Society of Cable Television Engineers. In his spare time, Lee and his wife enjoy sailing and visiting family and friends.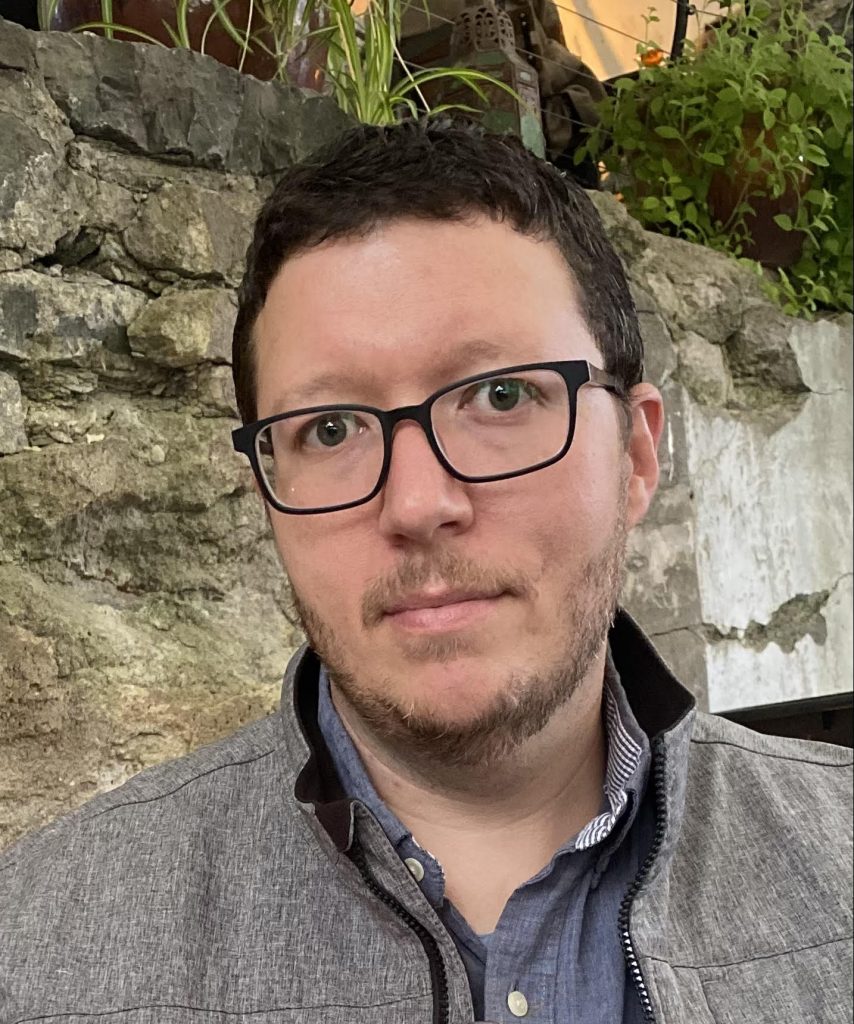 Jeremy Haefele
Vice President & Chief Engineer
Prior to joining Haefele Connect in May 2011, Jeremy worked as a Product Engineer and Design Engineer with Lexmark International. At Haefele, Jeremy oversees planning and mapping of the New NY State Broadband Program in addition to in addition to strategic planning, head end wiring, and Fiber to the Home design and splicing. Jeremy and his wife have two children. He enjoys woodworking, and kayaking with his family.
Denise Laue
Business Manager
 Denise Laue joined the Haefele team in 1987 and has seen the company grow into a thriving enterprise. As Haefele Connect Business Manager, Denise oversees customer service in addition to managing financial matters for the corporation. She uses her organization skills to ensure the smooth operation of the firm in a busy work environment.  In her free time, Denise enjoys traveling and visiting family.
Michael McNamara
Technical Operations Manager
 Michael oversees and manages the Haefele Connect Technician team in addition to performing fiber splicing and implementing grant work for the New NYS Broadband initiative to give those in and around Tioga County fast internet, TV, and phone services. Michael joined Haefele TV Inc. in 1985, celebrating his thirty-third year with Haefele in 2018.  In his free time Michael enjoys spending time with his family and travel.
Chad Heidl
Technical Supervisor
Chad joined the Haefele team in 1995.  Chad oversees technical resolution of issues including Fiber mapping and installation and assists in expansion planning.  Chad grew up locally and has raised his family in Candor. In his spare time Chad enjoys bowling and outdoor activities.
Brandy Heidl
Sales Specialist
Brandy joined the Haefele team in 2011 after studying to be a private investigator. Brandy assists in multiple areas of sales, including customer care, ensuring subscribers have the right products to meet their needs, mapping, and supports marketing strategy implementation. In her free time, Brandy enjoys bowling and spending time with her family and friends.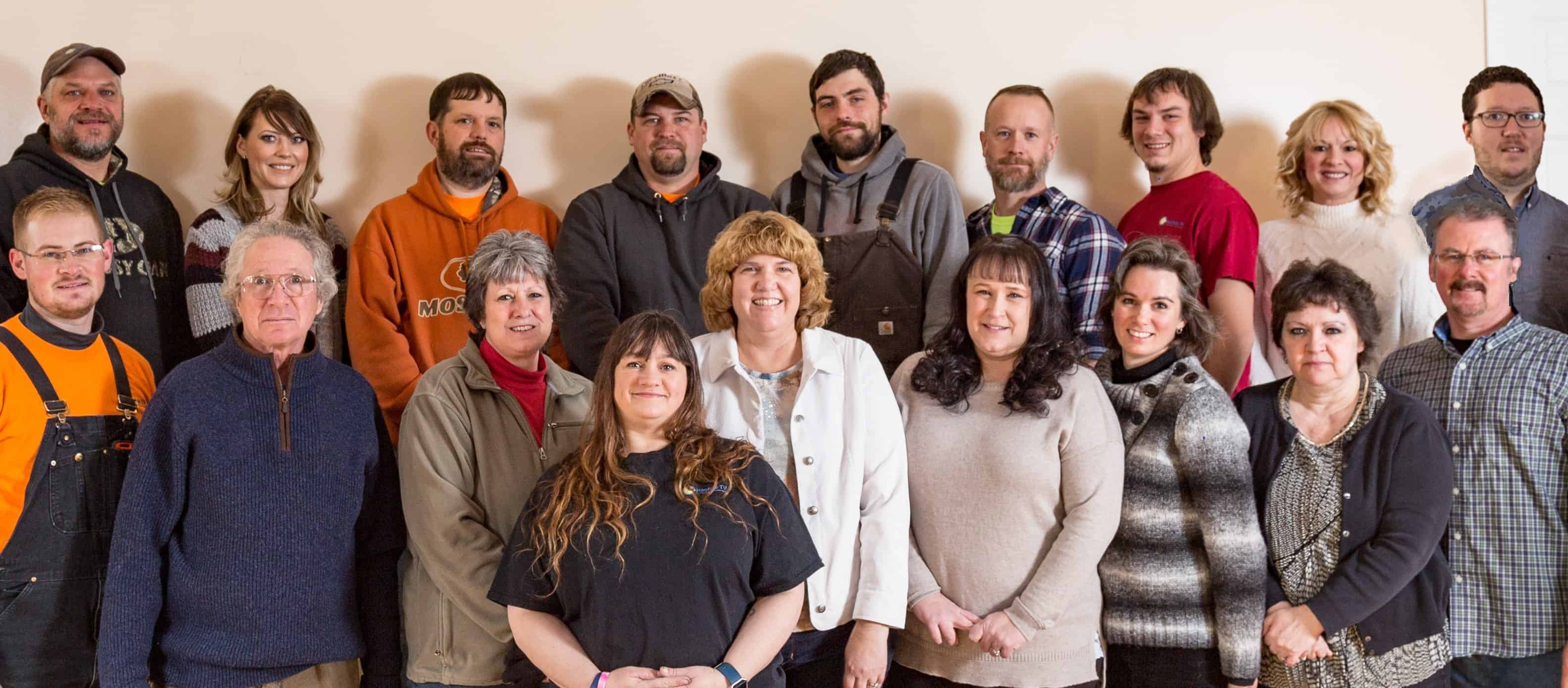 We value our loyal employees and they seem to like it here too! The average length staff service is 12.2 years and many of our employees have been with us for over 20 years. We have the experience and dedication to deliver the fastest internet, digital HD cable and digital phone packages and plans.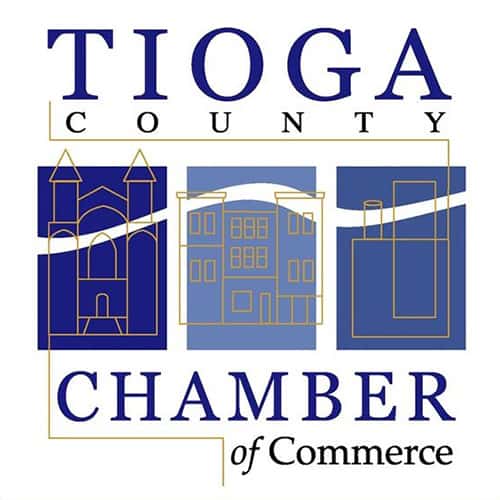 Haefele has been a cable service provider for New York's Southern Tier for over 30 years and has a commitment to the local economy and supports programs such as the Nichols Park Pond restoration in Spencer, Project Inspire supporting graduation for the Spencer Van Etten High School, growth of the !nspire S-VE Community and Fitness Center, the Tioga County Relay for Life, and is a member of the following Chambers of Commerce: Watkins Glen Area, Tioga County, Northern Tioga, and Tompkins County Chamber of Commerce.