Our team and technology have grown in depth, reliability, and capacity…
and now our name and logo have changed to reflect this growth.  We are the same family owned and operated business that we have been for the past 35 years, only now we have a more reliable, faster fiber-rich network so that we can deliver you, our subscribers, the best in world-class media and entertainment.
and here is what you'll see…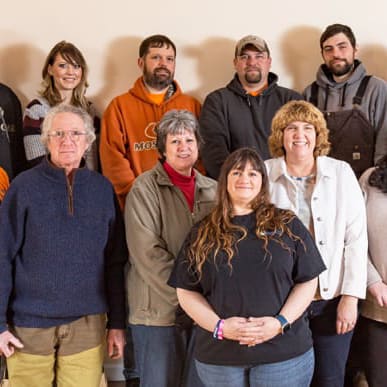 You have the same local contacts that you have always had. When you call Haefele Connect during our business hours, you can expect to get a real, live local representative on the phone, no difficult, frustrating phone trees to navigate.
If you call in after-hours with an emergency, we always have an emergency technician on call to assist.
Haefele Connect has always given back to the communities we serve, and we will continue to support important local programs. Examples of programs that Haefele supports includes initiatives such as the Broome-Tioga Counties Relay for Life, the Renovation of the Nichols Pond Park, the S-VE !nspire Fitness and Community Center, Spencer Van-Etten High School's project Inspire and others.
We keep you connected through our fiber rich network, which means fewer outages and more reliability. We are working hard to offer you the best in HD Digital Cable, High speed Internet and Digital phone services to keep you connected to a busy, changing world marketplace.
Great service, on time, nice local people. John F.
The technician was knowledgeable and effective. Even though it was getting dark and towards the end of the day, he was great. I had a very good experience.
Sam H.
I love Haefele. In the rare times the connection is down, you get a real person who gets back to you. 
The gentleman who installed our service went above and beyond. I like that Haefele is locally owned and operated. 
Bert K.